2015-2019 From Intern to Operations Manager at the Angaelica Film Festival. Worked in a variety of capacities for the festival, as well as an assistant to the festival director.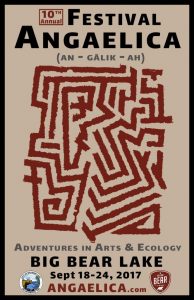 Filming in Velo Cult Bike Shop, Portland, OR
---
2016-2017 Intern for  Karga 7 Pictures as a researcher for three episodes of the MSNBC Originals Collection, "In Other News."
---
2016 Production Assistant for the the American Film Institute (AFI) Conservatory Directing Workshop for Women (DWW) film, Hail Mary Country.  The AFI DWW  is a hands-on training program committed to increasing the number of women working professionally in screen directing.
---
2016 Production Assistant for the film Doll.  Moved heavy gym equipment, assisted the art department, delivered water to the crew/talent, and lit the cake for the makeup artist because it was her birthday!